Floor Levelling Compounds
The floor levelling compounds then leaves the surface suitable for all floor coverings, especially thin floor coverings like vinyl. Thin floor coverings require a smooth/flat surface to be applied to so that they look their best. If the floor's surface is not smooth, when thin floor coverings are applied, it will show the floor surface's irregularities.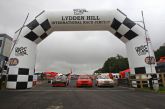 Cementitious Compounds
With depths ranging from 3mm up to 50mm, these products are very versatile. They tend to be flowing screeds to ensure that the product self smoothes, thus providing a surface suitable for floor coverings. The finishes range from epoxy paints and resins, wood flooring, vinyl's and ceramic tiles.
We can supply wearing screeds which will take light foot fall to industrial 'traffic'. Generally, all of these polymer screeds are fast-drying but we are able to tailor the products to the required programme to ensure no programme time is lost.
Latex Compounds
The addition of latex to the screed gives the very thin compound a degree of flex, thus making it an ideal choice for a very thin levelling compound. Used before floor coverings, the latex compound smoothes the substrate, making it ready for the floor coverings. Depths from 1mm up to 10mm are typical.
Both floor levelling compounds would require a bonding agent in the form of a primer.
About Speed Screed
Speed Screed Limited was founded on the key principle of providing first-class customer service. It has since built itself an impressive reputation for delivering high-quality projects across the United Kingdom.
The company's success is built on its belief in quality work, attention to detail, on-time completion, strong working partnerships and the recruitment of top-level staff. about us >