Insulation is becoming the element of the build that requires more thought than ever before. Which insulation systems are available?
Just which insulation system do you need? What strength, density, acoustic and thermal performance does the build require?   Is there minimum requirement and what performance would be preferred?  Have you considered Part E and Part L of the Building Regulations?  We can design insulation systems that meet your target U Value.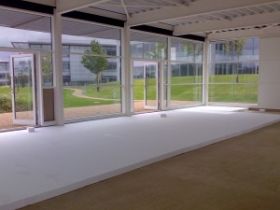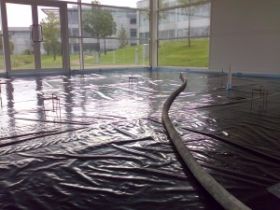 We can assist you to make the right choices and then install the system to the standard required. Let Speed Screed install your insulation, providing the best performance and most cost-effective solution. We ensure the standard of insulation meets the necessary requirements. We leave the floor surface ready to take our screed, ensuring that maximum performance is gained from both insulation and screed.
The floor screed will only perform to it's intended standard, if the the insulation systems are the correct specification, and installed correctly. Poor installation can result in screed failure, thermal bridge, and other issues.
Products
Rigid Insulation
High Performance board
Polystyrene & XPS
Natural/sustainable insulation
Glasswool insulation
Rockfibre insulation
Multi foils
Acoustic insulation
Fire barrier systems
Building paper and polythene sheeting
About Speed Screed
Speed Screed Limited was founded on the key principle of providing first-class customer service. It has since built itself an impressive reputation for delivering high-quality projects across the United Kingdom.
The company's success is built on its belief in quality work, attention to detail, on-time completion, strong working partnerships and the recruitment of top-level staff. about us >