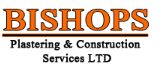 Bishop Plastering & Construction Service project at Neptune (Europe) Ltd head office, had a requirement for screeding contractors Swindon. Their specification was for a fast drying screed of commercial grade.
Swindon Screed Solution
For this project, we used Keracem Eco, which is an eco-friendly, hydraulic mineral binder with normal-setting and rapid-drying properties. It is designed for high performance screeds and heat radiant slabs.
By using Keracem Eco,
Ceramics can be laid only after 24 hours and
Resilient wood can be laid after only 5 days
Light foot traffic is possible after only 8 hours
Underfloor heating can be turned only after 3 days
Mixing the Putzmeister M760 with skip and scarper, the Keracem Eco was site batched. The skip and scraper worked together to reduce labour effort while this screed in Swindon is being mixed.
Half of the sand is placed in the vessel while mixing, adding Keracem Eco, eater and Adfil Fibrin 660F construction fibres. These  fibres are present to significantly reduce plastic shrinkage and plastic settlement cracking in the screed.
The second half of the sand is added before the mixing begins. The screed is then pumped to the exact location where it is required. The installers then lay the screed to the provided datums.
We are very grateful to Bishop Plastering & Construction Service at Neptune (Europe) Ltd for this project for a screed in Swindon.