Sleaford Screeding Contractor with Chanceoption Homes, Lincolnshire
Sleaford screeding contractor needed for the development of houses and bungalows built by  Chanceoption Homes in Lincolnshire
Client Profile

Chanceoption Homes is an innovative builder known for breathtaking residential and commercial environments designs, with the optimum functionality. Reliable and experienced builders in United Kingdom.
Sleaford Screeding Contractor
Poplar Close, Ruskington, Sleaford, Lincolnshire
Speed screed partnered with Chanceoption Homes Ltd in a screed project for a real estate property in Sleaford. This development of houses and bungalows in Ruskington Sleaford required a fast drying screed.  To enable the project to completed earlier, and have the properties up for sale quicker.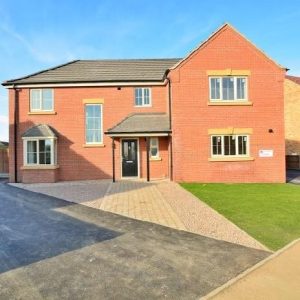 Challenge/Situation
Real estate property is a high-risk screed project where health and safety measures have to consider. Where serious damage occurs, Speed Screed team make it sure that the project are completed ahead of the deadline without risking any safety.
Solution:
For this project, we used Mapescreed 704, which is a watery solution of acrylic polymers. When added to conventional screed mixes, it improves their plasticity and workability.
We reduce the labour effort using a skip and scraper and a site batched Keracem Eco while mixing the screed with Putzmeister M760.
For reinforcement fibre, we use Adfil Fibrin 660F  to reduces the occurrence of plastic shrinkage crack and plastic settlement. It also enhances surface properties and the durability of hardened cement products.
Using fast drying screed. It helped us reduce the program time, allowing us to lay the floor coverings quickly. Turn underfloor heating after only 15 days.
What's the catch?
We completed the project ahead of time which the property been up for sale quicker.