Boston Screeding Contractors with Cyden Homes, Lincolnshire
Boston screeding contractors needed for a previously prepared substrate on another premium housing project for Cyden homes in Lincolnshire.
Client Profile

Cyden Homes, a professional local home builder in Grimsby. Renowned for the quality build with a contemporary specification and exceptional finish. An award-winning company who helps buyers with their government-supported Help to Buy scheme.
Boston Screeding Contractors
De Montfort Park, Off Mill Road, Boston
We had a very good working relationship with Cyden Homes and always appreciate doing business with them.  Needing screeding contractors in Boston, to supply a  fast drying screed on a small domestic project onto previously prepared insulation.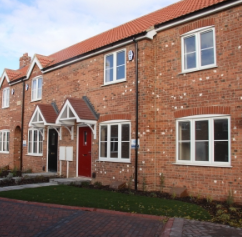 Challenge
This is a new premium housing project. The screed need to be laid onto a previously prepared substrate requiring a fast drying screed to reduce program time and allow floor coverings to be laid quickly. Finish the screed in order for them to continue the overall building construction project.
Solution
For this project, we used Mapescreed 704, which is a watery solution of acrylic polymers. When it is added to conventional screed mixes at a rate of 1.5% on the weight of the cement, it improves their plasticity and workability. It also reduces porosity and hygrometric shrinkage while improving thermal conductivity.
Using fast drying screed. It helped us reduce the program time, allowing us to lay the floor coverings quickly after only 14 days.
For reinforcement fibre, we use Adfil Fibrin to reduces the occurrence of plastic shrinkage crack and plastic settlement. It also enhances surface properties and the durability of hardened cement products.
We reduce the labour effort using a skip and scraper, site batching the screed with a Putzmeister M760 screed pump.
Results
Floor coverings laid 14 days days after the screed, and the project completed ahead of time.