The Parliamentary Review Gala Evening 2018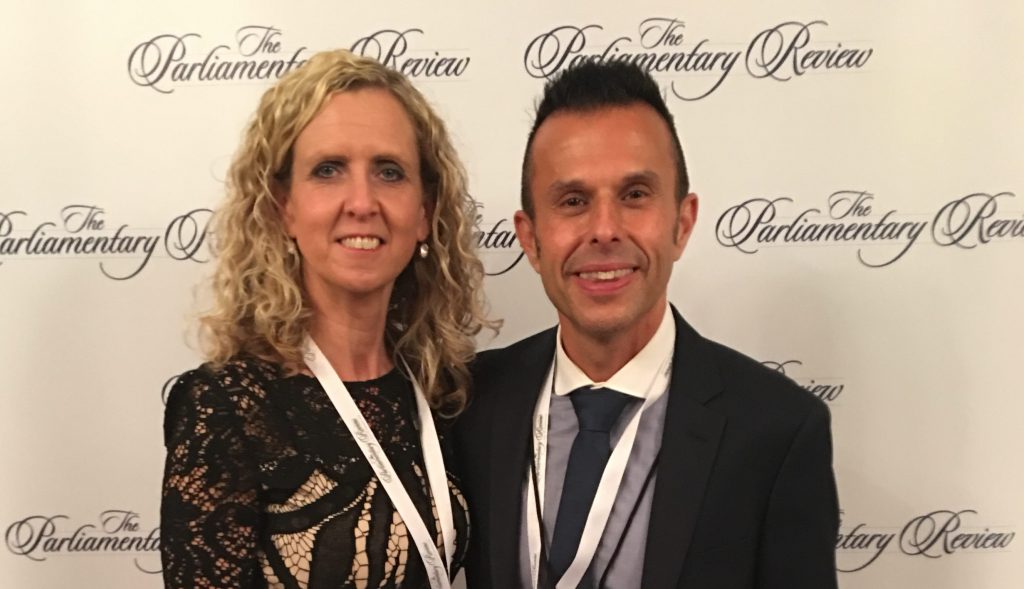 Construction & Engineering – The Parliamentary Review Gala Evening 2018
Speed Screed's inclusion in this years Parliamentary Review for Construction & Engineering is certainly something that we are very proud of.  Given the best opportunity to become a Best Practice Representative an
d feature alongside Prime Minister Theresa May, and Federation of Master Builders Chief Executive Brian Berry in this year the publication was an amazing experience. The Parliamentary Review gala  is sent to over 500,000 leading business executives, policymakers and other relevant individuals.
Click Here For The Full Parliamentary Review
Click Here For Speed Screed's Contribution To The Review
Directors Nicola and Andy Parkin were invited to the Palace of Westminster for the review's Gala Evening launch, hosted by Co-chairmen Lord Blunkett and Lord Pickles.
The Evening Unfolds….
The evening opened with broadcaster Julia Hartley-Brewer delivering some of her usual political satire to warm up the attentive assembled gathering.
Rugby World Cup legend Jonny Wilkinson now addressed the crowd and delivered a somewhat unexpected speech. Rather than a pumped motivational speech centred around his sporting brilliance, we were treated to a personal insight into Jonny's own battle with mindfulness. The detail Jonny spoke about achieving all his pre-set goals at a very early age. the only to feel somewhat empty.
But the Living in the now was certainly the message. For "now" is the only time we ever have! the inspiring!
Political commentator Andrew Neil gave a very enlightening perspective on the ongoing Brexit negotiations, giving a nervous listening audience some assurance that in his opinion Brexit would conclude with a Canadian +++ agreement.  An Agreement is certainly something the business community is hoping for the once. All the posturing has finished a deal should be on the table…